Thermoselective Vacuum Encapsulation (U.S. Patent No. 8,821,778 B2)
Development to Production - Nothing but Top Quality
So what made MTM Power® decide to set up its own design team? Simple: we wanted to stay at least one step ahead of the competition and to be able to react rapidly to any special customer requests. Our design team is at the heart of our company. With graduates fresh from the University of Ilmenau - a recognised centre of excellence for budding electrical engineers - and experienced designers, the team develops and builds our high-performance power modules, our transformers and chokes, and puts them through their paces.
Our unique thermoselective vacuum encapsulation with power modules is an impressive example for MTM Power's advanced design capabilities. It offers total resistance to dust and moisture, cuts down on size, improves shock and vibration absorption, has a wide temperature range and is extremely durable. Recently, U.S. Patent No. 8,821,778,B2 has been granted to MTM Power's vacuum encapsulation technology. Furthermore the vacuum encapsulated modules of the series PM-IP67A are patented in the United States, U.S. Patent No. 8,263,880.
Our design team and our in-house tool-making capability give us the flexibility we need to fulfil orders for even tailor-made solutions quickly which is an important factor especially with encapsulated/open transformers.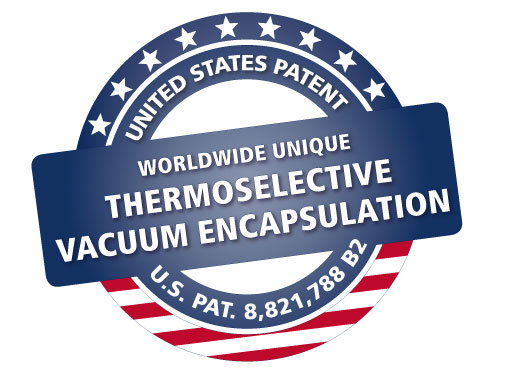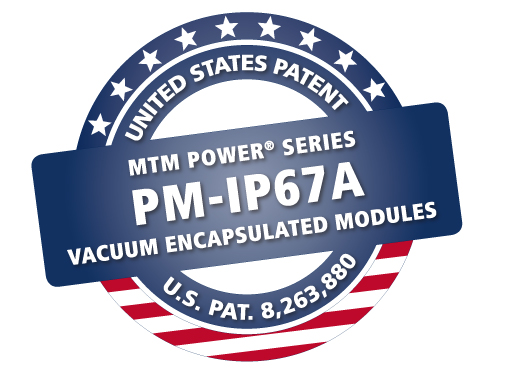 ---
---
Applications
High Tech and Safety - Applications for MTM Power

®

Products.
Their high safety and quality specifications make MTM Power modules ideal for:
railway applications
e-mobility
transport
special vehicles
wind energy
the telecom industry
power plants
the chemical industry
industrial robots
programmable logic controls
safety-conscious areas
(e.g. petrochemical drilling platforms)
---
---
Processing
Top Quality has Top Priority.
Each and every one of our MTM Power® products meets the most stringent requirements for quality and reliability. With a works failure rate of a mere 0.01%, the benefits of continuous quality control are plain to see - even on an international scale. Each item is subject to rigorous testing at every stage in its production.
10-point Quality Control
Eyeballing
Burn-in, 8 h typ.
Electrical tests (including fully automatic individual testing)
Insulation tests up to 4 kV
Automatic picking of faulty items by:
High-speed ultra-precision SMD pick-and-place machines
Latest in electronic testing systems
Up to ten different tests in between production steps
All this to protect our customers against costly breakdown and production loss.
---
---
Standards and Certifications.
Of course, MTM Power® products meet all relevant standards and fulfil EN regulations if applicable. Large-scale testing and examination, including burn-ins, guarantee the MTM Power quality and reliability.
UL 60 950-1
UL 61 010-1
UL 62 368-1
CSA Power Supply Level 3
Low-Voltage Directive
EMI/RFI Directive
EN 60 950-1 (expire on 20 December 2020)
EN 61 010-1
EN 62 368-1
EN 61 000-4-2 [ESD]
EN 61 000-4-3 [HF-Feld]
EN 61 000-4-4 [Burst]
EN 61 000-4-5 [Surge]
EN 55 011/B [Gruppe1]
EN 60 601-1-1-BF
EN 61 000-3-2
---